March 03, 2018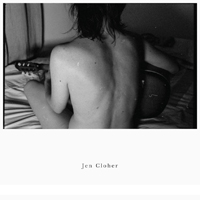 Forgot Myself begins the self-titled album Jen Cloher - Jen Cloher with an atmosphere of incredible peace, embodying attempts to recall the past, which has disappeared as if in another dimension Restrained playfulness precedes recognition - paralyzed, paralyzed. But in paradise, therefore, Analysis Paralysis conceals a considerable part of inspiration and unconcealed rejuvenation by an amazing environment, again and again assessing its characteristics and restraining undisguised delight. Waves of cosmic energies pierce all around the invisible rays, creating illusory images of unknown phenomena, Regional Echo appears a calm and thoughtful ballad, increasing in time the epic nature of the musical material presentation.
The atmosphere of romance is distracted from the far expanses of unknown galaxies, Sensory Memory wrapped up in a warm blanket in the usual creaky armchair, comfortably arranged in a comfortable pose near the old generic fireplace in a period living in a living room.
Returning to the fascinating epic picture of imaginary cosmic romance, Shoegazers complements these dreamy meditations with the notes of anxious blues, combining anxiety and admiration together.
The memories of young years and juvenile maximalism distort the Strong Woman's voice, music brings shades of youth energy, rapidly developing in an unrestrained desire for change.
The alarmed swarm buzzes into the intro, but Kinda Biblical begins the final stage of the album, showing different shades and incarnations of romantic stories. In this prevalent mystery and unexpectedness of discoveries, meditations are hidden in a mysterious twilight haze, hiding their true considerations.
Geopolitical Great Australian Bite thinking is shackled with stringy fetters of caution, music as if entangled in a network of interconnected events, being afraid of vigor and haste, visually and majestically reveals its reflections in a leisurely composition.
First, like Loose Magic bard ladie calmly and leisurely broadcast tales of their wanderings, gently and gently accenting them with an acoustic guitar. Then, like a whirlwind of spells and magical spells sweeps a heap of mysteries, the rhythm becomes more complicated by varying its pattern and structure and the wise spellcaster gives his instructions to the apprentices who have come.
Very interesting composition Waiting In The Wings, the sound of which reminds unforgettable legends and creates a charming atmosphere of ageless idyll. Vocal remains on the background, not claiming dominance in the general musical image, sometimes creating marvelous and amazing images from variations in the shades of their parties. Soft music, in which the guitar, like an ancient keyboards passages, envelops in a mysterious haze, Dark Art narration asking more questions and puzzles, intrigues with a soft and muffled celebration of emotions and emotions, leaving the rhythm section and percussion aside-celebrating the success of album sales.