July 27, 2016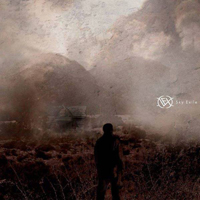 Before combats and fights - overhelm darkness, turn on the light. Vex - Sky Exile can't perform that!
Intriguing introduction, combining drums improvisation with mysterious sounds Dry River Days ends like shamanic tambourine.
To Anacreon (Strangling The Muse) stringy sound, ambient all around, fills the mind with sorrow for the lost ages, vocal complements viscous riffs by its scream-growl.
Chime guitar fingering Empyrean prepares us for the Slow and melodic guitar pulls its party, slowly recalling to the Antithetical Age, then instruments increase the speed and vocals adds to the sounds canvas, combining clean and screaming-growling styles.
A long and thoughtful introduction, revealing the guitar from different sides - from calm acoustic lyrics to electric bounded furios rage. Then, briefly vocals enriches Nowhere Near impressions by its sounds. But the guitars continue to show themselves on different sides, but the end of that demonstration will be lyrical calm acoustic.
Mysterious intriguing riff begins The Cygnus Light then drums complement its by the fast and stubborn support. Vocals with creaking screaming draws nerves to bridge, Then, several times the mystery of slow and thoughtful parts and transitions with the acoustic fingering. It continues with the rush of furious vocals and rage of the instruments, followed by a short melodical bridge and confessional monologue under the distant howl of the wind.
Shaman drum and buzzing guitar complements the guitar solo in the beginning of the Solar Sacrament. Vocals combines his party with chopped ragged rhythm, revealing the contrast of darkness and light, describing the sun as the main reason for this difference.
Guitar fingering starts the tale how Dark Skies Painted looks like. Vocals tells this story without being distracted by external irritants, while continuing to lead its history relentlessly and persistently. The creaking of the old plate completes the composition.
30 Miles From Here grim tale, drew inspiration from the troubles and sorrows, fetters that hangs on the neck of humanity, bounded with shackles that restrict freedom of movement and fit of rage.
Slow stringy riff does not allow break free from shores of sadness and cage of melanchly. August 11Th reveals the darkness and sadness, shackled mind like an insurmountable obstacle in its way. The mind caged behind bars in raw prison - but the memory about past remains. Contrast causes terrible and endless pain.
Funeral march of the Astral Burial can be different - this is one of its variations.