February 15, 2022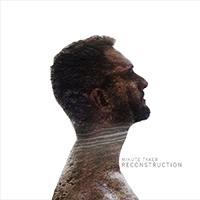 Mysterious vocal reflections open the musical gates of the Minute Taker - Reconstruction (EP) release, slowly and thoughtfully marching through a haze of intriguing mystery. Then the vocals with a symphonic background of keyboard passages come to the forefront of the In Slow Motion musical image.
The musical chime sets the main motif of the Nothing To Fear song, then combines in a single musical flow with enchanting vocal chants, as if uniting in a futuristic unity of musical essences.
The industrial motifs of the distant future more clearly influence the musical essence of the Merge (So Divine) composition, creating an appropriate atmosphere around the vocal confessions and revelations.
The overflow of the lucid water creates an atmospheric backdrop appropriate to the sound of the Reservoir ballad, creating an atmosphere of sensual lounge music in keeping with the vocal experience.
The Weight Of It All romantic and sublime symphony brings the vocal part to the foreground, supplementing the main vocals with background chorales and anticipating the musical mystery of the sound of the Heart final composition of this musical artwork.