June 23, 2020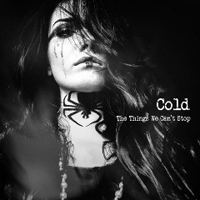 The distorted reflections of the Intro female voice, together with the symphonic background, anticipate the sound of the Shine opening composition of the Cold (USA) - The Things We Can't Stop album, combining musical charm with vocal reverie. Epic reflections and the Snowblind inspired ballad are combined in a peculiar musical dance, topped with echoes of oriental trends. The progressive complication of the rhythm intertwines with the theatrical emotionality of The Devil We Know vocal narrative. A leisurely inspired vocal reverie intertwines in a bewitching reverie with the Run vocal part.
Beginning with acoustic charm, the unity of guitar and vocals Better Human complements this sound with vocal tunes.
The Without You rhythmic pulsations brings the heartbeat of the drive, transforming the vocal narrative. The newly romantic reverie of the Quiet Now romance pacifies anxiety.
The soft meditations of The One That Got Away musical sacrament are marching along with the leisurely preparation of vocal meditations, preparing to raise a whirlwind of symphonic musical charm, fully embodied in the Systems Fail composition. The orchestral charm envelops the vocal reflections of the Beautiful Life song with the majestic veils of the symphonic suite. The We All Love concludes the album with a unification of soft keyboard passages of gentle vocal reflections.