May 25, 2019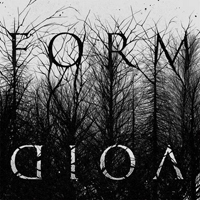 The epic musical sacrament of the instrumental saga Form Form, which divides the title track into two parts, opens the gates of the King Of Tyrus - Form & Void album, intriguing the listeners' perception and speaking in the introduction to the Coyote Running composition, in which power and drive sweep away any obstacles from their path, alternating the whirlwinds of impetuous rage and breaks of medium tempo melodic thoughts. The vocals alternate and combine screaming and growling.
Red WinterThe echoes of nature precede the introduction of vocals by an epic narrative, evolving into a fabulous narrative. Then the composition envelops the mystical atmosphere of vocal phrases, creating a trend of intriguing haze. The verse's vocal part manifests the recitative elements, stepping aside for a fabulous chorus stylistics.
The thrusts of the march precede the introduction of the main motive of the Fathers and Children composition, rolling its musical canvas for the rolling and meaningful vocal narration, again alternating growling and screaming.
The fascinating symphony Void completes the title track, anticipating the epic narration of the Silence composition, in which modern musical trends are interwoven, represented by vocal recitative and epic shades of ancient fairy tales, represented by folk metal musical passages. Nightdrive develops the importance of recitative, besides complementing the vocal part with dreamy singing of clean vocals. The fascinating symphony begins and ends the Sun Bleached Bones final composition of the album, in which vocal phrases based on the recitative come to the forefront of the musical image, shrouded in enchanting romanticism of musical trends.