February 26, 2020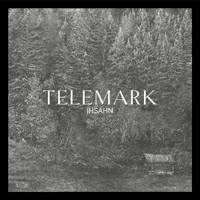 The gloomy mystery of the Stridig introduction envelops the listener with unclear echoes of ghostly motives, but then the vocal part flies away in a swift extravaganza, however, the mysterious musical motifs return again, anticipating the final part of the composition, again bringing the vocal part to the forefront of the musical image.
The stern procession of the valiant band of the Nord mid-tempo march continues the Ihsahn - Telemark (EP) album with the confident sound of the main motive, raising the banners of the triumph of the valor and grandeur of northern legends and unforgettable chronicles about the heroes of ancient ages.
The title composition Telemark even more inspirationally and majestically embodies the echoes of ancient heroic sagas, preparing the vocal introduction for a long time and meaningfully, at first wrapping the unhurried procession of vocal phrases with sparkling lace of guitar riffs, but then preserving their enchanting melody against the backdrop of a stream of furious drive, returning to the ornate melody in the final passage.
The release ends with a tribute to the legends of music - at first a playfully with so playful Rock And Roll Is Dead (Lenny Kravitz cover) song that hardened the main vocal part of the original composition, then preserving the same vocal style Wrathchild (Iron Maiden cover) explodes into fierce drives, paying tribute to the unforgettable sound of the legendary group that was the ancestor of the style.