April 22, 2023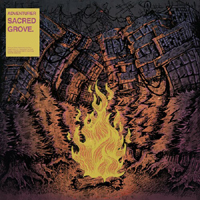 With the mysterious charm of the introduction, the Oil Ocean song begins the musical path of the Adventurer - Sacred Grove album, ascending with a whirlwind of doubts and worries in the emotional explosion of the chorus, again pacifying the sound in the final fragment, developing shades of restrained joy in the progressive musical lace of the Broke composition, bringing to the vocal part the emotional bitterness of the screaming vocals, but then weaving the music and vocals in an artistic dance of enchanting musical inspiration that precedes the nomination of the vocal part in the foreground of the musical image of the Watermelon & Rum song.
The guitar solo of the intro fascinates with an intriguing mystery, bringing symphonic charm to the twilight musical charm of the Caught Up In A Lie composition, progressively and artistically varying the tempo and musical style, complemented by a variety of genre influences, continuing with notes of bitterness in the inspired and diverse musical canvas of the Turning Back The Clock song.
The Interlude composition, justifying its name, acts as an introduction to a further fragment of the album, combining vocals and musical dreaminess, further complicating the sound of the Cold Blooded song in the progressive fracture of rhythm and vocal variability and the promotion of rebellion and appeals of the vocal part to the foreground of the Wolf Dr. musical image.
The vocals story weaves the musical lace of the introduction of the Don't Forget About Me musical fairy tale, enchanting artistic mystery and variability of vocal styles, completing the album with the unity of styles and genres, melody and restrained drive in the inspired-bright sound of the Galaxy God composition.