April 15, 2022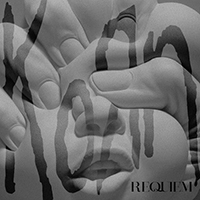 Tightly, powerfully and energetically, the music rolls in waves of a mid-tempo march, then bringing the mystery of vocal narration into the sound of the Forgotten song, drawing you into the bewitching thoughtfulness of the sound of the KoRn - Requiem album. A gloomy procession of musical mystery envelops further vocal reflections of the Let The Dark Do The Rest composition with veils of gothic mystery and obscurity of the consequences of dark omens.
After an intriguing introduction and a mysterious verse, the Start The Healing twilight anthem builds a musical structure on a slow dialogue of vocals with doubtful questions and harsh stubbornness of answers. Following the powerful and dense drive of the intro, the Lost In The Grandeur track brings the vocal part to the forefront of the musical image with notes of intriguing charisma in the sound of vocals phrases.
The solemn procession of the Disconnect severe march envelops vocal reflections with veils of deep significance, complementing the main vocals with background singing and supporting musical passages. The Hopeless And Beaten composition envelops the vocal narration with an atmosphere of twilight mystery, then marching in an unhurried procession of a mysterious fairy tale.
The intriguing romantic mystery of the sound of the verses ends with the final persistence and inspired sound of the Penance To Sorrow choruses. The My Confession composition stubbornly, uncontrollably and slowly marches along the chosen musical path, anticipating the end of the album with the mysterious sound of the Worst Is On Its Way song.