April 27, 2022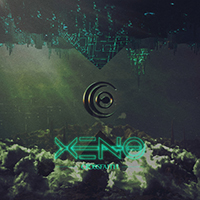 The brief futurstic System X electronic symphony is the introduction of the Crossfaith - Xeno album, which continues with a bright and vibrant unity of musical styles and genres of the title track. The Raise Your Voice drives the rhythmic step of furious drive in the introduction, then pushing the vocal part to the forefront of the musical image.
The mid-tempo step of the Devil's Party composition rolls with the footsteps of the mouthful passages, bringing the recitative to the vocal part in the precedence of the fascinating chorus, the Ghost in the Mirror song fascinates with the musical charm of the main motif and vocal reverie, then combining contrasting variations of musical styles in the sound of the Dystopia composition.
After the manifestation of impressive variations of popular music in the sound of the Wildfire track, the music and vocals are wrapped in sparkling whirlwinds of the sound of the Tears Fall romantic ballad.
The unyielding pressure of the Paint It Black composition promotes vocals significance with a dense and meaningful pressure of musical drive. The music and vocals of the Vanguard song are intertwined in a unity of appropriate musical transformations, complementing the sound of each other. The Calm the Storm track brings to the distant future Japanese volclore motifs with shades of electronic musical passages and develops this style in the Astral Heaven final instrumental composition.