March 24, 2021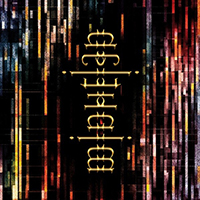 Mystical mysteriousness of music passages weaves the Alien Reflection song's lace of charming mysteriousness, the departed alarmed vocal reflections by the coverings of unclear omens. The Suspicious Smiles continues the Minutian - Magical Thinking album's musical narrative with a dense swirl of the progressive transformation of oriental motifs, elevating the bass guitar in a leading role entry, stepping in front of vocal misgivings verses and reuniting the vocals and music in a fascinating dance of the chorus.
Taking the vocal batch to the foreground of the musical image of the Doublespeak, complements this twilight background with notes of battle march and sad war saga. The Supersymmetry song envelops the atmosphere of thoughtful romance, rolling the vocal experiences of the dance of muted musical mysteriousness.
The title composition Magical Thinking begins with an intriguing mysteriousness, then raising vocal experiences over gray clouds of everyday musical swirl piercing the clouds and sparkling in the sunshine. The Vacant Eyes brings the smoldering banners with a twilight suffering, marching with them in a romantic march with a leisurely pace through the haze of twilight sorrow.
Playful renewal motives are developing into the sound of the Scarefire main motive, transferring a listener to the atmosphere of the fair and festival, complementing this musical essence of musical passages with notes of adolescence and thoughtful vocal phrases. The Grand Scheme finishes the album, starting with church choraces, in which the rhythmic pulsation is injected with musical changes.