August 07, 2021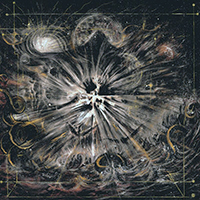 Pensive, painfully and viscoge, the introduction of the Infinite Darkness song begins the musical narration of the Wormwood (USA, MA) - Mooncurse album, while combining the musical twilight with mysterious vocals appeals. The Undesirables is marching a painful and leisurely march through the haze of musical twilight, sparkling the charm of a guitar solo, iridescent of the sprinkling essays of hidden artistry.
Soft and gentle guitar solo enjoyment enters the sparky mysteriousness, anticipating the formation of the main motive combined with the vocal party banners of the Forlorn solemn anthem. The Mooncurse title track viscoe, painfully, tightly and persistently injected the twilight atmosphere of the title composition. The main motive marchs a confident procession throughout the length of the musical canvas.
Introduction splits the musical fan with a leisurely dance, combining with the Parasitic Twin variative vocal phrases, varying the feed from clean to the growling. Twilight Music Lace envelops vocal meditation, intertwined in the covers of the Burn the Psychic Vision mysterious symphony. The Passage of Fire completes the album with musical cover, grill processing the pumping mood of the dark anthem.