July 31, 2021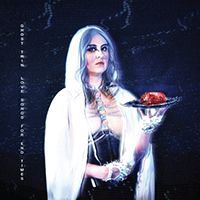 The Strobe Light electronic pulsations of the impulsive music create the unity of medieval symphony and modern musical trends, anticipating the gentle chants of the singing lady. Female vocals goes to the forefront of the Blue Sunshine musical image, continuing the Ghost Twin - Love Songs for End Times album's musical narration with fascinating romantic heft. Twilight mysticism of the Pet Ceremony intro envelops the listener of the atmosphere of mysteriousness, bringing anxiety of vocals uncertainty, preserving the opera melodiousness of vocal phrases.
The Death Note vocal part replaces the inspiration of the tender lady to the doubts and reflections of the phrase of the male vocal, complementing his background support for the female vocal in the final fragment. But female vocals, full of doubt and confessions again goes to the forefront of the Babes in the Woods musical image, after the dance of electronic musical variations. Twilight musical impulses of the Become Control track are sealed in a gloomy musical atmosphere, supplemented by muted doubts and the mystery of the vocal duet.
Inspirational vehicles of the vocal party, alternating and unifying male and female vocals, complements the sound of the Illuminati futuristic musical symphony. Singing lady carries musical variations to the procession on the Give Me More path indicated by her. Music envelops vocal phrases with gloomy cover, conjugate male and female vocals in the charming duet of the We Are the Damned chorus. The Good Intentions composition completes the album by the embodiment of its essence, leaving the music supplements of the vocal party on a muted background.