April 23, 2021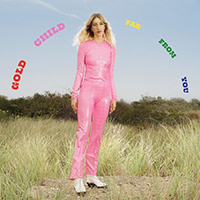 Rhythmic preparation of the musical essence of the Like You Used To song is prepared for the further ascension of vocal phrases on the ridges of the musical sea. Non-refineous meditation with notes of the lounge continue the sound of the Gold Child - Far From You album, then re-raising vocal reflections on the top of the sound bark of the Makeup And Perfume composition.
The Navigating immediately displays vocal phrases to the front plan of a sorrows, creating spiritual sensuality.
Rhythmic sensuality increases vocal experiences to the top of the Modern Life musical image. Vocal meditation overlook the Desert Sands fore, subordinating the musical accompaniment of their ideas.
The Far From You pulsating rhythm is complemented by vocal experiences in the romantic narrowing of musical experiences. Sensual vocal reflections lead the sound of the Pictures Of You And Me composition, capturing the musical accompaniment for their reflections. The Dancing vocals bring their reflections to the fore, anticipating the sensual reflections of the Fall From The Sky final composition of the album.