July 26, 2021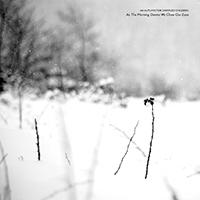 The An Autumn For Crippled Children - As the Morning Dawns We Close Our Eyes album begins with a bright melodic swiftness of the Carefully Breathing composition, then developing into an inspired romance of the Of Your Light song, continuing the specified motifs in the amazed impression and bright inspiration of illusory temptations.
The sparkling sacrament is enveloped by an intriguing haze, creating intriguing premonitions of the coming transformations with bright sparkling In Winter symphony. The Splendour Unnoticed track entering into a discreet drive, then deriving a vocal batch to the forefront of the musical image, a vectious vocal story with symphony keypads and complementing the progressive rundement of the rhythmic structure.
The title composition As the Morning Dawns We Close Our Eyes sets the sound of the main motive in intro, then developing this musical canvas and complementing the vocal party inspired. The impudent disturbing expectations, the Hearts Closed song rolls the waves of unclear premonitions, complementing the sound of the mystical atmosphere of ancient tales and legends.
The sparkling inspiration marks the musical rhythm of the sparkling melody of inspired symphony, anticipating the further development of mystical sacraments in the twilight mysteriousness of the Melancholia vocal part. The Last Night I Believed in You song completes the release of impressive artistry keyboard symphony, inspired by marching together with vocal experiences.