September 17, 2021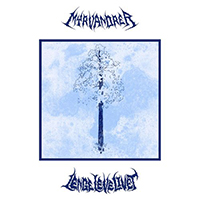 The Fenjas Threnodi instrumental guitar solo is entry into the Myrvandrer - Lenge Leve Livet album, carrying the listener into dreamy wanderings, varying the tempo and melody.
The In Love (In Leaving) instrumental composition corresponds to the melodic sound of its name, creating a romantic atmosphere.
The majestic sound of a guitar solo paves the path for the leitmotifs of the Ferd track.
The sound of a charming melody, which whipping the La Meg Hvile Over Sjoen main motive's guitar solo, that carries in a flight above the clouds, in the sparse light of the sun's rays.
Sealing and fiercing musical sound by waves of a restrained drive, the Ei Hulders Vuggevise song is sometimes chasing in the gusts of the rapid drive and sometimes complements the musical sound of vocal handles. Restraining the drive and power, the Fra Silkeseng Til Sot fairy tale complements the vocal narrative of the magic storyman's mild chime. The Lenge Leve Livet composition completes the album by the waves of a discreet drive, combining melon with power and complemented by vocal experiences.