October 05, 2020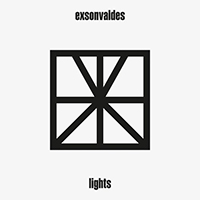 fter the musical introduction, the Days vocals narration emphasizes and denotes the importance of the emotionality of its narrative. The Let Go pulsating musical essence denotes a great thoughtfulness of the sound, bringing some echoes of space rock into the perception of the Exsonvaldes - Lights album. But then the vocals dispel the complexity. The bands's native language brings a livelier perception of the L'aérotrain composition to the sound.
Inspirational ascension of the Seahorses vocals in a romantic mood to stay is surprising and leads to forebodings of the further development of musical essence. Electronic pulsating intros add playfulness to the Action sound. The L'inertie song, after the bitter vocals, brings the echo of French chanson.
After thinking, the Guns song bursts out again in waves of rebellious drive. The vocals are immediately transformed into a duet unity of the Lights title composition. On N'a Rien Vu Venir returns to French reverie, complementing vocal ascension with sparkling musical transformations. The pulsating sound of the Nineties rhythmic composition brings dancing notes to the final chord of the album.