April 22, 2022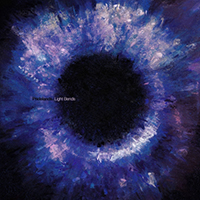 The musical and vocal passages of the I Reach Into Your Heart song begin the sounds of the Pridelands - Light Bends album in an atmosphere of intriguing mystery. The Walls composition gives the sound futuristic shades and condenses the rhythm of marching pulsations, while maintaining vocals reverie and tenderness.
The procession of the Parallel Lines musical story embodies the influence of oriental motifs and the combination of clean and harsh vocals in the vocal part. The vocal part is brought to the forefront of the Parted Time musical image in a solemn inspiration, varying and alternating rhythm and tempo. The Lake Of Twisted Limbs weaves musical lace from the pensive reflections of pure vocals complemented by emotional outbursts of harsh vocals.
Vocal reflections are intertwined in the enchanting waltz of the sound of the Safer Here ballad with soft and gentle musical outlines, continuing the musical narrative with romantic and emotional vocal phrases complemented by a progressive musical introduction and further rapid drive of the Heavy Tongue composition and futuristic electronic impulses and distorted vocal rage of the Antipathy track.
Expanding the stylistic framework of the album, the Translucent Blues composition brings to it a slightly wider range of emotional romanticism, developing these musical variations in the Evergrowth pensive vocal monologue with soft musical support and the inspired sound of The Sun Will Find Us final ballad, varying in the vocal part a greater number of shades.