December 23, 2021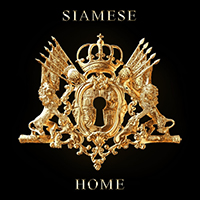 Insistent, confident, and emotional, the vocal part of the Heights Above song builds up the intrigue of the sound, developing musical artistry in the Siamese - Home album's title track Home (feat. Drew York) with a guest vocalist. The Holy composition fascinates with its thoughtfulness and variation of sound.
Saddened vocal meditations come to the forefront of the Honest song, continuing the romantic meditations in the progressive atmospheric reflections of the Can't Force the Love and Erase My Mind compositions.
And again the Enough Ain't Enough (feat. Rory Rodriguez) track diversifies the sound and raises the musical and stylistic framework of the album with the participation of a guest musician in a dancing musical extravaganza. Artistically and drivingly, the Numbtwilight anthem brings back emotionality, romanticism and musical grandeur, continuing a similar mood of twilight emotionality in the sound of the Rather Be Lonely song.
Densely, stubbornly and persistently, the persistent Past the End march marches on its chosen path. The Joga song brings the atmosphere of Tibetan mystical meditations, developing mystical echoes in the Sloboda final composition.