July 15, 2022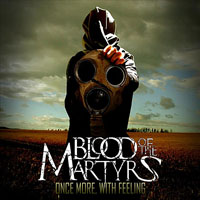 The mesmerizing symphonic romanticism of the Showdown At Cremation Creek intro fascinates and attracts to further listening to the Blood Of The Martyrs - Once More, With Feeling album, rising with an angry unity of indignant vocals and musical whirlwinds in the stubborn Vietnamese "Two Step" Viper harsh march, driving the musical step confidently and harshly, enchanting nevertheless with a variety of vocals transformations. The Ahh... Real Monsters!!! composition brings the vocal part to the forefront of the musical image, as if driving the finale of vocal phrases with rhythmic musical pulsations.
Rhythmic vocal phrases complement the vocal transformations and artistic variations of the musical essence of the 12 Counts Of Sass In The 1st Degree song, bringing the vocal part to the forefront at the end and foreshadowing the gloomy combativeness of the sound of the Now Museum Now You Don't rhythmic battle march with proclamations of severe vocal bitterness. The symphonic charm of the introduction anticipates the gloomy mystery of the Escape To The House Of Mummies (part 2) musical tale in all its diversity.
The music pierces the sound of the Zookreeper composition with the blade of the main motif, which is wrapped around vocals experiences and sparkling guitars passages, then marching with the rhythmic step of the Lady Nightshade song, raising vocal phrases that are not the crests of musical waves. The I Know Why The Caged Bird Kills composition puts the vocal part on the dominant position in the musical image, followed by the final album The Guild Of Calamitous Intent instrumental composition.