September 18, 2021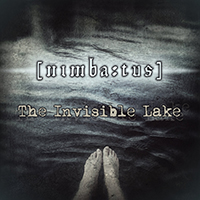 The instrumental composition In The Deep opens the gates of the musical narration of the Nimbatus - The Invisible Lake album by twilight mysteriousness and variations of the exhaust of mystical influences and hovering around ghostly sacraments.
At first, accelerating in the vortex of a restrained drive, then the Fighting The Beast instrumental track creates guitar solo and musical variations in the atmosphere of preparation, setting up itself to the coming battle against a terrible mind, to which a squad of heroes and knights should be in the solemn procession of the epic anthem.
The sound of the Afterglow composition creates a romantic mood, fascinating in the excavation gave the dreams of reversion and illusory temptations. The Beneath The Surface track continues and develops musical motifs embedded in the predicted composition, but gives them a more solemn and elevated character, the worst banners of musical melodism in guitars solo.
As if setting a silent question about readiness to withstand any tests, the Versus track with its stubborn and tough sound inspires such confidence. The Stream Of Thoughts completes the sound of the album by twilight solemnity and the appeals of the Gothic motifs and dark rituals.