January 20, 2021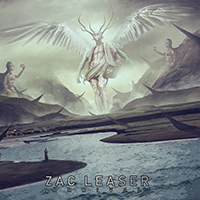 The title track starts the Zac Leaser -Arrival album with a whirlwind of guitar drive with a distant wind in the background, then alternating the race of fast drive with notes of symphonic artistry, the composition alternates and combines screaming and growling in the vocals. The bright melodism of the guitar solo of the Hollow introduction complements the album with the influences of Italian classical music. The vocal intro then retains the sublime charm of a mesmerizing symphony.
The announcer's phrase sets the direction of the introduction, then notes of futurism appear in the music, and the Iniquities composition is built on alternation and a combination of screaming and growling in the vocal part. The impetuous dance of a frantic drive soars in deadly strikes, the Pernicious vocals enter with a fierce growling, entwined with a canopy of symphonic solemnity, then transformed by inspired screaming and brief additions to the recitative of clean vocals.
Entering with an epic drive the Tainted then complements the vocals with clean baritone and a singing lady, continuing with saddened romanticism with brooding tunes of clean vocals. The instrumental part with a charming solo continues the romantic influences, ending with an inspirational and versatile symphony. The final composition of the album Voices completes its musical narration, embodying its characteristic symphony and vocal alternation and combination.