July 08, 2022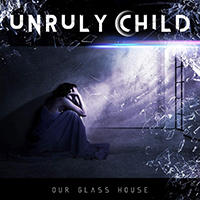 Musical assertiveness with the sparkling chime of guitar riffs weaves the exciting musical lace of the Poison Ivy composition, further crowning this charm with vocal emotionality. The Say What You Want song continues the musical narrative of the Unruly Child - Our Glass House album with notes of anxiety that the musical atmosphere creates, but raises banners of reassuring vocals confessions, preparing for the solemnity of the inspired musical fairy tale of the album's Glass House title track.
After mesmerizing preparation, the Everyone Loves You When You're Dead rhythmic march brings the vocal narrative to the forefront of the musical procession, then maintaining the same rhythmic rhythmicity in the sound of the Talked You out of Lovin Me composition, complementing the musical variations and vocal phrases with notes of sparkling playfulness, developing vocal inspiration into artistic inspiration after the mysterious introduction of the Underwater song.
The charm and spiritual significance of the musical narrative of the Catch up to Yesterday ballad captures attention and reflection with a mesmerizing sound, continuing the musical romanticism in the acoustic introduction of the Freedom is a Fight romantic musical story, weaving sensuality and experiences in a single sound with a restrained rhythmic drive.
The intriguing intro of The Wooden Monster composition captivates with an adventurous sound, then elevating vocals phrases to the crests of musical waves and anticipating the intriguing mystery of the development of the We Are Here to Stay brooding ballad.
The final point in the album is the rethinking and remastering of the band's previous artworks, embodied in the To Be Your Everything - 2020 and Let's Talk About Love - 2020 compositions.