December 08, 2021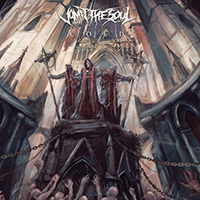 The guitar solo of the Vomit The Soul - Cold album's title track encompasses artistic charm, drawing you to follow his musical path in conjunction with the depth of its vocals growling. The rhythmic introduction of the Irreversible Damnation song recedes before the vocal narration that comes to the forefront of the musical image.
The vocal part dominates the twilight solemnity of the sound of the Unchained from the Reflection composition, guiding the musical variations along the chosen path. The Mausoleum of Ineptitude song begins with a mid-tempo march, but then the vocal dominance returns to the chosen path, again and again transforming and varying the musical sound.
The energy and drive of the Prelude to Nothing intro is then transformed by the progressive artistry of the rhythmic variations, giving way to vocals proclamations. The Wordless Litany composition rolls with waves of epic sagas, combining incredible power and stern fury in its sound.
Rolling out the musical canvas of an ancient tale, The Lost Aurea puffs up the dusk of memory and combines melody, fury and brutal power. The Venerable No-One composition begins with a dusky mystery, bringing echoes of ancient tales into the sound, then combining in a single musical stream with vocal anger and rage. Rapidly, vividly and breathtakingly, the Deprivation of the Soul song closes the album with an impressive unity of music and vocals in a single musical aspiration.