November 29, 2020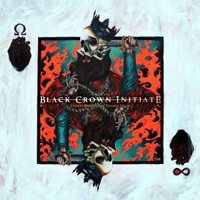 Beginning with a soft and brooding romanticism, the Invitation then raises the meaningful banners of a harsh anthem, alternating between stern growling and dreamy tunes of clean vocals. Dancing with the intro's playful guitar solo the Son of War then continues the Black Crown Initiate - Violent Portraits of Doomed Escape album with epic solemnity. marching unhurriedly with deep growling and surging in impetuous rushes with clear vocals.
An acoustic guitar solo lends a romantic ambience to the Trauma Bonds intro, but then the growling vocals invoke a bitter musical melody. The Years in Frigid Light continues the musical narration with an epic symphony, combining the severity of growling with the emotional inspiration of clean vocals in the vocals. The Bellow wordless growl of demonic chants is the introduction of the Death Comes in Reverse composition in which the minstrel saga is combined with vocal variations of a knightly tale.
The Sun of War begins again with an acoustic guitar solo, then alternates between clean vocals in the melodic grandeur of a romantic ballad and growling vocals in the battle march musical style. Enveloping the listener with mystical mystery the Holy Silence brings clean vocals to the forefront of musical growl, anticipating the intro of screaming with a whisper of growling. The He Is the Path ends the album with a muted mystery.