December 19, 2018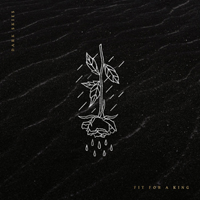 Thoughtful appeals of ancient Engraved tunes anticipate the harsh and dense exhortations that form the basis of the Fit For A King - Dark Skies album.
A lively, dray and unreconciled main motive The Price Of Agony rolls out its musical canvas, then carried off in a stream of gloomy drive, calling to a slightly different musical genre.
Hard, tightly and severely intertwined the Backbreaker desires of the genre together, weaving different vocal hypostases and notes of recitative together.
Vocal revelations rigidly and densely begins the Anthem Of The Defeated composition, dominating further the musical image and narration.
Romantic experiences begin musical When Everything Means Nothing trends , then pure vocals continue the narrative in sensual romance, music alternates these experiences with waves of hard drive, vocals tend to catch up with these changes with hard phrases, but returns to experiences.
Romantic urges are intertwined with harsh and dense narrations, overpaying in the magnificent Youth | Division ballad.
Tightly and powerfully hammering in the continuation of the Shattered Glass musical image interweaves changes in vocal transformations, appealing to the fans of more rigid and harsh styles, but retaining the attention of modern trends.
Beginning with a gloomy intrigue Tower Of Pain lifts music into the interweaving of several musical styles and genres, in which chorus vocal phrases are overpayed with a mysterious guitar solo.
Beginning as so inspired anthem Debts Of The Soul transfigured into the interweaving of this hymn in waves and streams of drive, ripening the majesty of the narration in the vocal part.
Twisting the brooding ballad and the furious drive together, Oblivion completes the album with a combination of similar contrasts.