June 08, 2022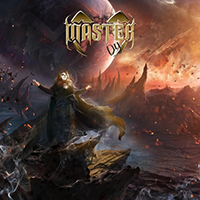 The Hello! instrumental intro of the Master Dy - Unknown Sound album envelops in an atmosphere of mystery, continuing with the charm of the Blessed in the Name of Satan vocals reflections of the singing lady.
The vocal part is brought to the forefront of the sound, complementing the dancing musical phrases of restrained drive in the sound of the Never Die composition. In addition to the vocal phrases of female vocals, male growling is also manifested in the vocal part. Music and vocals are intertwined in a single musical whirlwind of the rapid sound of the Square Hammer song, hastily and insistently moving towards the chosen goal.
Dense pulsations of the drive weave the lace of the All the Lies battle march for a brooding vocals procession, the Arms of Satan composition develops the motifs of the previous one, complementing them with bright guitar solos. The brooding and romantic guitar solo is the intro of the Final Breath song, anticipating the gothic twilight of the musical atmosphere around the singing lady's vocal doubts.
The next composition is decomposed into a dilogy, beginning with twilight solemnity and the mysterious charm of the sound of the Swords Againt God I part, then after the whirlwind of the drive of the introduction, the Swords Againt God II music and vocals are intertwined in the joint sound of the musical stream.
Musical motifs roll in waves of the Lost Dreams mid-tempo march, then topped with mysterious vocal reflections, anticipating the end of the album with an homage of the Poison (Alice Cooper cover) legendary artist's song.