December 06, 2019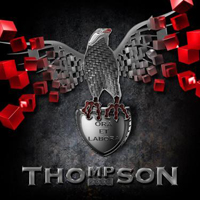 Chorales and symphonic appeals end with a squeal Sokolov Krik of falcon and set the mood for the emotional tunes of vocal phrases, while preserving the orchestral charm of musical accompaniment. Then the symphonic grandeur of orchestral lace envelops the beginning of the Marko Perkovic - Ora Et Labora album with grandiose grandeur and appeals to the inspiration of the depths of memory and feelings. The sage's speeches or the politician's appeal ends with the Dobrodolli mid-tempo march, then the vocal phrases assumes the dominant position of the musical image and the fundamental role of the musical image.
Inspirational tunes of mystical revelations erect sparkling covers of the Bog I Hrvatiintro, then the vocal dances in a bewitching dance with an acoustic chime of strings entwined with a tunes of violin passages, reaching the front edge of the musical narration. But after the classical chorales, music becomes hardened, intertwining vocal phrases and heavy metal trends with the covers of symphonic veils. Bringing after the classic inspiration the unity of folklore tunes with the trends of modern sounding, Zapali Vatru somewhat facilitates and simplifies the perception of the sound of an alobba, highlighting the vocal part in a dominant position.
Once again, orchestral symphonies introduce a thoughtful intrigue, but then the Maranatha vocals confession combines conspicuous musical trends in a single stream of musical confessions. Romantic chime of guitar strings invokes feelings and feelings, then Uvijek Vjerni Tebi vocals emotions complement this atmosphere, then musical and vocal variations are intertwined in a charming tunnel of romantic experiences.
Vocal confessions and Bosna experiences intertwine with the enchanting atmosphere of a return to former inspiration. Acoustic chimes of guitar strings and symphonic outlines elevate romantic reflections of vocal phrases to the banners of the Samo Je Ljubav Tajna Dvaju Svj bewitching romantic ballad.
Anxiety and charm are intertwined in the Nema Predaje single musical stream, progressively and artistically combining with a vocal part. Put U Raj closes the album with inspiration of melodic tunes of the vocal part, giving the lyrics additional meaning.