February 01, 2022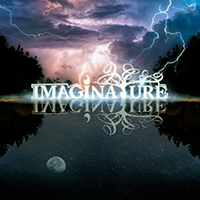 Symphonic motifs with chorales set the direction of the sound of the Atonement (feat. Gunsen) song, supplemented by the distinctive voice of the guest vocalist. A bright, captivating intro guitar solo rolls out the musical canvas of the Edge (feat. Konstantin Naumenko & Anna Dembowska) artistic tale, then the vocal phrases rise on the crest of musical waves. The title track continues the bright and enchanting sound of the Imaginature - Imaginature album.
The symphonic intrigue of the intro wraps up a haze of mystery, then the bagpipes bring a touch of Celtic folklore to the sound of the Shade Enchantress (feat. Anna Dembowska) composition, but then the guitar and drive spin the flywheel of musical dance to enchant the vocal narrative of the singing lady, mesmerizing the symphonic charm of the Renegade (feat. Tomasz Trzeszczynski) intro, creating the mystery of further musical development and artistry of musical passages combined with some vocal fierceness.
The guitar solo of the intro sets the path of the Through the Cellar Door (feat. Konstantin Naumenko & Anna Dembowska) main motif, then complements it with the charms of alternating female and male vocals, wrapped in a canopy of symphonic charms of musical passages and united in a duet for the chorus sound. The Near the End (feat. Margo) song brings to the forefront of the musical image the vocal charm of the guest singer, enveloping it with fascinating ribbons of musical melody, anticipating the acceleration of the musical drive in the swift whirl of the Weather the Storm (feat. Konstantin Naumenko) final composition.