April 09, 2021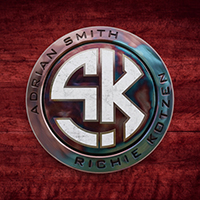 The intrusive and energetic guitar solo of the Taking My Chances intro pushes waves of mid-tempo drive, opening the gates of the Smith/Kotzen - Smith/Kotzen album's musical narration, then complementing the main vocals with background backing. Again pumping stubborn energy into the introduction, the Running gives sensual emotionality with vocal tunes.
Captivating into a romantic atmosphere, the music gives the Scars ballad notes of blues shades. The Some People song maintains a romantic mood, but transforms the musical passages into a more rhythmic and dense procession, enveloped in vocal phrases at the top and background. The guitar solo captivates with brooding melodism, then weaves into a charming waltz with the Glory Road ballad's vocal part
The Solar Fire intro builds up waves of mid-tempo drava, vigorously rolling with musical passages that elevate inspired vocal tunes to the top of the musical image. Setting the path of the main motive to the guitar solo of the introduction, the You Don't Know Me then stubbornly and persistently walks along the path of this musical canvas.
Thoughtfully and ingeniously weaving melodic lace with guitar passages, the I Wanna Stay song captivates with the brooding sensuality of vocal reflections. The 'Til Tomorrow track brings the final point to the release by bringing the vocals to the forefront of the musical composition.