January 28, 2020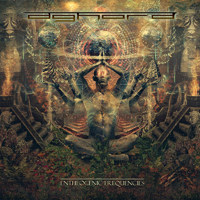 Starting with a whirlwind of hard and harsh drive, Path then the sound varies in an artistic manner, twisting lace of bewitching variations, preparing the listener for the incredibly progressive, complex and impressive sound of the Aghora - Entheogenic Frequencies album. The composition is completed by a sacrament of thoughtful reflections, full of romantic echoes. Driving with stern waves of persistent perseverance, the Arrival track sometimes transforms into wise meditations, however, gloomy rushes of stubborn obstinacy escalate the trends of readiness for unexpected fights and deadly fights, crowned with epic echoes of ancient legends. Kingdom of Ea continues the concept album, heralding the echoes of certain motifs of the kingdom into which wandering adventurers arrived. Music envelops them in a dance of invisible ghosts and whirlwinds of future adventures.
CaveThe alarming expectations of unknown adventures combine the stubborn procession of the main motive, which is transformed with the achievement of the goal of wanderings, complemented by mesmerizing improvisations of the bass guitar and shrouded in melodic whirlwinds of guitar solos. Portal complements the discoveries with mystical mystery surrounding it with a mysterious lace of musical variations, then marching with stubborn confidence and irresistible obstinacy to the chosen goal. After overcoming the chain of trials and movements, the wanderers turn gets to the Tree of Answers, that is granting knowledge, but asking more and more mysteries. Musical passages escalate the atmosphere of impatience and progressive improvisations. A guitar solo is sometimes so much like a vocal part that it seems like the clues of invisible spirits.
Thoughts of The Marduk Prophecy introduction culminate in a powerful march of stern drive, which intensifies and aggravates the musical canvas, but the thoughts return again, anticipating a further alternation of musical contrasts. Overwhelming mysteries echoes of mystical omens are mixed in the Truth Is Alien as a meaningful musical cocktail, reinforcing and making the urge to listen to the album over and over again irresistible. Yes, perhaps it's impossible to come up with a more successful ending to the album!