January 31, 2018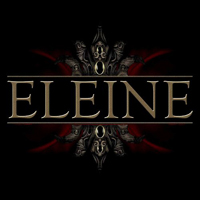 Wonderful female vocals clearly dominate throughout the entire Eleine - Eleine album, sometimes decorated with shades of musical changes and gloomy phrases of male growling.
In the first composition, Land Beyond Sanity the lady sets the mood and tone of reflection, which completes the mysterious phrases of the growling and epic musical delights.
Brightly and epically the chorale lifts the Destiny melodic to the transcendental level, then the singing lady is fascinating by her the vocals, that wrapped around with the shawl of the charming symphony.
Lady bard begins to broadcast the Gathering Storm fairy tale, then musical motifs envelop these legends with charming shades.
The mysterious haze of the obscure choruses envelops in gloomy doubts, then the male vocal begins the Devotion story, creating an alarming picture, into which the female vocals bring the breath of hope and the inspirational spells.
With a light invisible stream of sensual rusty, the marvelous soft ballad Turn To Dust brings a stream of wise reflections, restrainedly and softly carrying unimaginable ease, only wrapping the vocal phrases with a sparkling musical whirlwind in the finish part.
Soft and sensual passages, starting in a mysterious dusk with rare notes creates fascinating instrumental romance A Glimpse Of Hope, that is preceding the symphonic A Sin introduction, which, developing the motif incorporated in the previous instrumental saga, then throws up the demanding and questioning vocal phrases, collecting them and instrumental laces in so fascinating musical picture.
Playful and energetic vocal phrases are combined with a romantic instrumental haze with the mists of mysterious bridges in Death Incarnate song, completing the first full-length album of this band.