March 23, 2019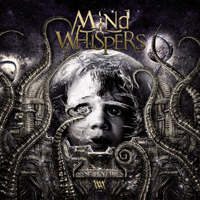 Fascinating symphony Light..., enveloping with the atmosphere of sad romance and thoughtful memories of lost opportunities, begins the Mind Whispers - Serpentarius album, intriguing before subsequent musical pieces. ...Star develops the musical trends of the previous composition, complementing them with emotional vocal phrases and recreating the enchanting lace of inspirational musical charm. In the final part of the composition, the narration is based on a screaming and growling dispute intertwined with sparkling ribbons of symphonic passages.
The elegant symphonic passages intertwine the emotional phrases of the Once vocal part, piercing their experiences with spellbinding musical sparks.
Thoughts and viscous musical passages continue grieving romanticism at the Split beginning, but then music and vocals tear off the burdens and in the instrumental part guitar solo and keyboard passages elevate to incredible levels of inspiration, retaining the shades of the main motive. Preserving the symphonic reverie atmosphere in the introduction, the Again song complements the basic motif with new and new musical trends, creating a fascinating lace, weaving an incredible collage of styles and trends, enchanting emotional spell phrases that combines screening and growling with an unforgettable cocoon of musical charm.
Bas guitar's solo stubbornly begins, then the epic narration of the main motive lays an incredible significance on the narration of the Serpentarius title composition, weaving many genres and styles in an inspired flow - only harsh, screaming and growling styles appears in the vocal part. In instrumental bridges, black metal trends occasionally come to the fore, continuing their influence in the verses.
The drum roll collects with a majestic warrior march to the battle, then Warrior Of Space is complemented by epic melodies of folklore motifs, invoking the spirits of ancient warriors for the blessing of the march of the called knights.
The stringed verse narrative alternates at the forefront of the musical image by screaming and growling vocals, then intriguing at the instrumental bridge before the chorus in it accentuates and emphasizes the Rewind name with comprehensive vocal and musical tones.
The album concludes with the Vicious Waters composition in which the group returns to its former creations, re-recording and re-creating their sound in a new perception and presentation.