August 02, 2021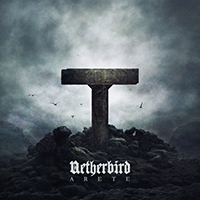 The Ame Damnee track acts as the muffled entering into the opening of the musical gates of the Netherbird - Arete album, but then the music is intertwined with vocals in the charming sound of the Towers of the Night composition, charming melody and sound.
Acoustic guitar solo creates a romantic mood, then it complements the muted vocal whisper, but then this musical unity sets the direction of development of the Void Dancer twilight ballad. The Infernal Vistas is upset by an accelerated race of a musical drive, crowned with emotional vocals appeals in the union of rage and melodism.
The Carnal Pentiment song explodes the violent musical thriller drive, accused of sparkling ribbons of the guitar solo and granting the rapidness with the entry into the meaning of the vocal party. Entering with the romantic mysteriousness of the thoughtful guitar solo, the Mystes song then complements these melodic cars by vocal reflections.
The sound of The Silence of Provenance composition carries the breathtaking sound of the main motive, supplemented by emotional vocals experiences. The Atrium of the Storm puts the final point in the album epic sagos inspired by vocal appeals.