November 16, 2021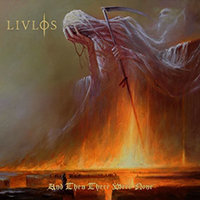 Exploding with a furious whirlwind of furious drive in the introduction of the Livlos - And Then There Were None album's title track, the music and vocals then focus on finishing with a solemn march to the motifs of a majestic anthem. The same mood continues in the sound of the Serpentine Supremacy mid-tempo march, which builds the composition on the alternation of screaming and growling in the vocal part.
The epic motifs of the Mortal Severance enchanting saga envelop the echoes of ancient legends and forgotten fairy tales. The melodic guitar solo begins the musical narrative of the Pallbearer song with an air of brooding, which is then torn by a blade of furious drive, but with the introduction of the vocals the music returns to the fierce and hardened motifs of the intro.
The Kistefjael acoustic guitar solo serves as an introduction to the next chapter of the album, in which the Drenched in Turmoil furious musical thriller rushes at the speed of an angry dragon, somewhat calming the tempo to a booming march with the introduction of the vocals. The majestic procession of valiant knights concludes the composition with the impressive sound of the solemn anthem.
A vocal proclamation begins the Seize the Night celebration of battle comrades celebrating successful battles in the tavern. The guitar solo that precedes the chorus is mesmerizingly melodic, followed by waves of rhythmic marching. The Gallows solemn procession enchants with the grandeur of the introduction, then puffs up dusky swirls of musical mystery, but returns to the procession with the introduction of vocals alternating between screaming and growling. The Purest Black track closes the album with an impressive sound of a dark tale, preferring majestic melodicism to frenetic and driving.