January 27, 2022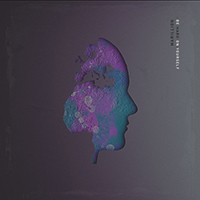 This Marillion - Be Hard on Yourself release is made up of a wise, meaningful and exciting unity of compositions in this trilogy.
Beginning with symphonic musical variations and mesmerizing chorales, the Be Hard on Yourself (I) the Tear in the Big Picture composition opens the musical narrative of the trilogy, complementing the broken and pleading vocal experience with the enchanting chime of progressive musical solutions embodied in the guitar and keyboard variations.
After an intriguing introduction, the pleading and appealing vocals come to the forefront of the Be Hard on Yourself (II) Lust for Luxury musical image, creating a meaningful image and explaining some features of human perception and ramifications of emotional decisions in a complex progression of the compositional sound, again and again raising the vocal experience to the crests of musical waves.
The vocals transform into a muted sensuality, creating the atmosphere of the Be Hard on Yourself (III) You Can Learn final chapter of the trilogy, combining with the atmosphere of saddened wisdom of the musical passages, but then introducing some elements of rebelliousness to the vocal part together with notes of restrained musical drive.