March 25, 2019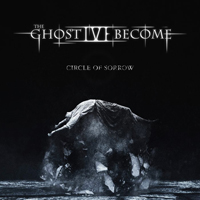 Fascinating gloomy symphony O envelops with a mysterious haze and creates an intriguing background of the intro of the The Ghost I've Become - Circle Of Sorrow album, which develops the musical makings of the previous composition into the Denial song's sound, compacting the musical component and complementing it with a severe growling vocal, occasionally complementing with shades of screaming. In the final part of the composition, the main motive is embodied in a fascinating musical extravaganza and the growling vocal part complements the muted background clean vocal chants.
The proud majesty of the solemn Torment anthem is shrouded in a twilight haze, screaming and growling are intertwined in vocal phrases, these thoughts are enveloped in enchanting solemnity and create an impressive background that leaves very impressive emotions.
Regretful memories and sad romance intertwine in soft, brooding musical Grief lyrics with muffled thoughts of clean vocals. But then the music envelops in a whirlwind of fascinating motifs and in the vocal part a severe growling comes out of the shelter and twilight expectations, but then again and again the sad whisper of clean vocals comes to the forefront of musical narration.
But the doubts of clean vocals returns, enveloping their thoughts with the Yearn pensive symphony of a sad, incredibly sad romance, complementing soft vocal phrases with a chime of guitar strings and sighs of keyboard symphonies.