May 20, 2022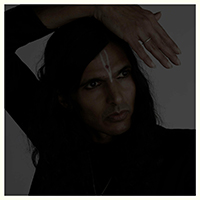 The music creates a mysterious atmosphere for the vocal reflections of the Elemental song, enveloping the phrases with covers of echoes of Indian folklore. The Come Around composition continues the musical story of the Imaad Wasif - So Long Mr. Fear album with soft tenderness and peaceful tranquility in the unity of music and vocals. The I Am Free musical ballad brings mesmerizing shades of country style to the sound, complementing the tranquility with shades of unity of musical styles and complementing the main vocals with background singing.
In the Fader musical story, the basis of the musical essence is the combination of the main male vocals with the vocal support of the singing lady, building a mysterious bridge of the Poet Of The Damned (Feat. Karen O) romantic dialogue on the dialogue of female and male vocals. The Painted On musical tale fascinates with a brooding melodic veil of mysterious vocal reflections.
The Place In The Dark story envelops the vocal narrative with veils of musical charm, further bringing again notes of Indian folklore to the narrative of the Regeneration musical tale, shrouded in an atmosphere of sad reflection. The So Long Mr. Fear title track subordinates the sound to vocal reflections, drawing in a procession through the expanses of conjecture and premonitions in anticipation of the pensive romance of the final Jealous Kind composition.