December 13, 2021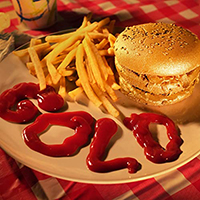 Inspirational experiences of keyboard melodicism combined with the I Want Gold vocals inspiration and guitar artistry tear opens the musical gates of the The Stone Foxes - Gold (EP) release, enchanting with the unity of sparkling inspiration and melodic pressure of the musical sound.
The music then transforms into playful echoes of the 70's and 80's, but the Can't Go Back song's vocals reflections stay in doubt and experience.
The sound of the Death Of Me composition captivates with romanticism and sensuality of sound, walking leisurely and thoughtfully along the chosen path of romantic sound.
The musical charm of the Running Out Of Space song complements the inspired musings of the main vocal with the vocal support of the musical companions in a combination of artistic musical sound.
Bringing the vocal part to the forefront of the musical image, the I Know Who You Are track completes the album with sparkling reflections of insistent rebellion and sparkling free-spiritedness.