July 24, 2020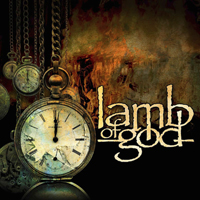 With muted reflections, the Memento Mori intro creates an intriguing mystery, then explodes into a whirlwind of drive, varying tempo and musical choices, complementing the musical artistry with vocal emotion. Fascinating Checkmate musical motifs with a spicy touch of oriental folklore continue the Lamb Of God - Lamb Of God album with a mid-tempo saga, sometimes accelerating the tempo and accentuating the end of the bars with harsh vocal tunes.
Entering with pulsating drum rolls Gears heavily and for a long time prepares the vocal intro, breaking the rhythmic structure in progressive variations. Whipping up the harsh waves of mid-tempo march the Reality Bath brings the vocal part to the forefront of the musical image. Continuing the musical motives of the previous composition in the introduction, the New Colossal Hate then accelerates the tempo, alternating and varying harsh and growling in the vocal part.
Bringing in mystery with the intro motives, the Resurrection Man then builds up apprehension with a buzzing guitar solo, intimidating with a harsh growling. Further, the development of the Poison Dream (Feat. Jamey Jasta) and Routes (Feat. Chuck Billy) musical compositions was influenced by the participation of invited musicians who brought a certain variety.
The muffled reflections of clean vocals begin the Bloodshot Eyes musical narration with an epic saga, but then the vocals are hardened to a harsh harsh, complemented by the sonorous drive of the musical sound. The On The Hook song closes the album with a harsh wave of stubborn drive, preferring the harsh power of hasty speed, but sometimes exploding in streams of high-speed drive.