April 15, 2017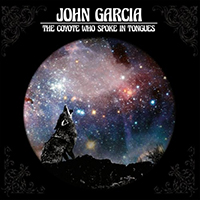 Live perception, foresees subsequent bursts of emotions, are embodied in the John Garcia - The Coyote Who Spoke In Tongues for the all around!
Vigorously, powerfully and without adherence to restrictions, we rushing to the violation of established Kylie laws. Again and again! But then we stop in a thoughtful bliss, meditating on the subsequent rush into an unknown twilight
Thoughtful thoughts and thoughts form in the development of reflection, accelerating and combining in a more intense outburst of their fantasies, without changing, however, in later Green Machine history.
Hard and nervously, sharply and nervously investing the movement in the guitar breaks Give Me 250 ML puts a story into a harsh, hard and harsh blues!
Guitars fingering takes us back to the past times, The Hollingsworth Session remembering far about... but calm, spitfully guitar fingering revives us from the past times - again and again!
Soundfully, neatly and melodically beginning, Space Cadet in a similar manner, will lay his ballad body through subsequent changes!
Calmly, smoothly and confidently continues the narrative Gardenia its story, combining vocals, guitars and keyboards in the single steam unite.
Tranquility continues to dominate, gaining more and more hypostases. But El Rodeo gets him more and more new meanings, without stopping before the barriers - again and again! At the end of the nervousness gives new and unexplored shades of sound!
Controversial, nervous changeable in their illusory essence of thinking is interrupted, changed, returned - but the changes Argleben II continues and do not end - forever and ever.
Court Order continues in a similar, calm manner, obsessed with rhythmic, monotonous and melodic style.
A few live interpretations of the pre-coming compositions completes the album, giving it a sense of presence The BLVD (live), Give Me 250 ML (live).