May 29, 2021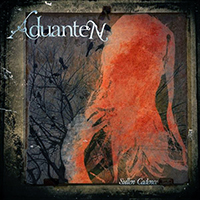 Blowing by the rapidity of the musical drive The Drowning Tide song contributes the vocal party to the forefront of the musical image, retreating the musical rage in front of the vocal frenzy in the chorus. By marking rhythmic march on the chosen path.
The title composition continues the Aduanten - Sullen Cadence album with the omissions of mystical fairy tales, sensually and thoughtfully weaving a lace of intro with the background muted vocal appeals. But the musical intrigue increasingly displays the expectations of the listener to the development of a musical essence, which is responsible for the vocal in unity with melodious guitar solo in the charming dance. In the final fragment, the music is fascinated in the majestic driving race crowned with melodic charm.
The Corpses of Summer epic musical saga combines symphonic notes with the vocal emotionality of concerned screming, creating a composite charm of epic saga on the basis of the union of contrasts in a single musical image. But then the music is accelerated, giving the tribute to the renewed drive. The completion of the album expands the stylistic framework of the sound, creating in the Palace of Ruin composition of the overtakes of seedy romanticism, which is characteristic of another group, successfully and peculiarly combining melodic death and doom death styles in their musical creativity.