March 15, 2020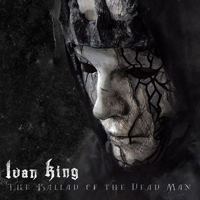 The electronic notes of the keyboard solo develops the Without Fear introduction, after a vocal cry, the music is transformed by an epic symphony, mystical echoes introducing Gothic influences into the musical atmosphere. then the vocal part combines extremes - combining a dreamy whisper and the furious angry harsh screams. Metamorphosis continues the Ivan King - The Ballad of the Dead Man album with the mystical mystery of the introduction, then marches with a vocal narrative in the twilight haze of mysterious omens. Harsh complements the mysterious whisper of clean vocals with a background backing, preserving the ballad style of the musical composition. But the final part of the composition accelerates the pace, suggesting further drive.
But the majestic symphony sets the mood for the introduction, but then the vocal phrases and the pulsating musical structure introduce the severe whirlwinds of industrial style, weaving the musical lace of the Psychobreak majestic anthem from such contrasting musical streams.
Preserving the influence of classical music and the symphonic shades of the musical narrative The End Of The Line brings stiffness and severity to the vocal part, weaving power, drive, electronic pulsations and symphonic shades in a single musical vortex.
Paying tribute to the legends of synth-pop music, You Made Me Do It brings vocal phrases to the forefront of the musical image, pumping the atmosphere of accompaniment with a pulsating rhythm.
A more industrial and electronic reinterpretation of the Without Fear (DK-Zero Remix) composition that opened the album (and released as a separate single) completes this release.