July 27, 2021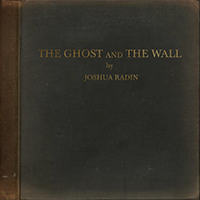 Soft chime guitar strings and vocal prayer of the Goodbye song starts to the Joshua Radin - The Ghost and the Wall album chime bard pleas, adding lead vocals to sing along with hints of singing lady. The Fewer Ghosts song continues the musical narration by the dominance of vocal crying with an acoustic guitar chime.
Guitar reflections are woker with vocal inspiration in the charm of dance the Better Life song. Vocal reflections in the dialogue of the male and female vocals go to the forefront of the Make It Easy musical image.
Naked impatient waiting, the Hey You composition is entrusing the waiting for future changes. The I'll Be Your Friend song brings memories and moles about the coming change.
The You're My Home displays the vocal batch to the fore, combining spiritual experiences with the extensions of popular music. The acoustic guitar in the Not Today country style charming dance combines the vocal duet in the dance with music passages.
The Till the Morning soft acoustic passages of spiritual greatness of the 1st song preceded the final album spirituality in the Next to Me romantic unity of popular music with vocal experiences.