August 19, 2020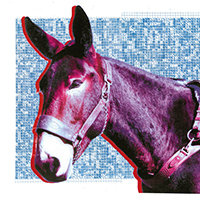 The Day Without End brooding mystery of male vocals with an intriguing musical twilight complemented by emotional saxophone tunes begins the Protomartyr - Ultimate Success Today album. The Processed By The Boys transforms the sound with a harsh rhythmic march, whipping up a dark alarm with guitar solos, instrumental bridges and choruses.
Vocal experiences come to the fore of the I Am You Now musical image, music complements the doubts of vocal recitative with gloomy veils. While pacifying musical doubts with romantic kounge, The Aphorist still retains a touch of sadness. Then the main motive pierces the entire sound of June 21 composition, combining male and female vocals in the vocal part.
Pumping waves of restrained drive, the Michigan Hammers musical passages lift vocal inspiration to their crest, then continue the musical variations with the Tranquilizer progressive lace of variations with a touch of jazz. The Modern Business Hymns facilitates musical perception, returning to the rebellious drive.
Vocal musings combine with The Bridge & Crown inspirational mid-tempo anthem parading in ballad doubt, then the Worm In Heaven concludes the album with thoughtful peace, with a soothing background music.