April 15, 2022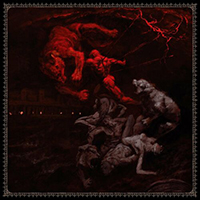 Symphonic variations of the spiritual musical saga begin the Deathcult (NOR) - Of Soil Unearthed (EP) album with a mysterious intrigue, then transforming into the frenzy of the unrestrained drive of the Iron Beclawed Rules The Divine composition, combined with the furious vocal fury of the twilight procession of the On Primal Wings musical story, rolling out the musical canvas in the course of a long and careful preparations.
After a brief introduction, the Doxology And Putresence musical thriller wraps the vocal phrases in bright whirlwinds of musical frenzy, weaving music and vocals in a mesmerizing dance that anticipates the dominant tenacity and unquestioning sound of the Trepanation Rites main motive.
Playfulness and dreaminess are combined in the sound of the Black Vapour Coagulation composition with the exciting motives of the sound of the leitmotif, entwined with the sparkle of musical artistic additions, soaring with the unrestrained rebellion of the swift drive of the Swine Of Oblivion song.
After the twilight mystique of the intro, the Funeral Trance composition's vocals take you on an unstoppable pursuit of elusive clues to solve the riddles, which will then be asked by the ghostly warlock in the Alastor final track of the album.