December 12, 2019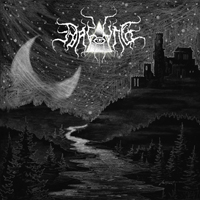 Starting with a bewitching symphony, intriguing consciousness and perception, Der Tag bricht an... then preserving the melodic charm it complements the impressive melody with a certain portion of power and drive, but leaves melodic lace at the forefront of the musical narrative of the Nachtig - Nachtig album. But the final part of the composition is again preceded by the piano solo, setting the solemn finale.
An impressive procession of the main motive of the Der Kreis Des Sterbens composition captivates with a leisurely procession, preceding the introduction of vocals with epic echoes of fairy tales and legends, braiding vocal phrases with sparkling streams of musical charm. The keyboard solo is leisurely, measured and thoughtfully intriguing and captivating to listen to a long and epic introduction, painstakingly and thoughtfully preparing the listener for the perception of the main musical canvas of the Die Waldhexe composition, pulsating with variations of the rhythmic structure - either exploding with vortices of the drive, then returning to leisurely measured thoughts. The meditation of the keyboard solo of the Der Todestanz intr0 ends with fascinating motifs that bring the north winds and sparkling snow streams of uncontrollable snowstorms, smoothing out the experiences of adventures in the northern expanses with a thoughtful musical saga.
Wrapping up the mesmerizing atmosphere of the musical sacrament Mein Grab complements the vocal part of the development of musical lace, enveloping the bewitching atmosphere and captivating to repeated listening. The final composition Der Letzte Weg preserves the captivating atmosphere of the album, enveloping with the trends of family traditions and forgotten tales.