March 25, 2023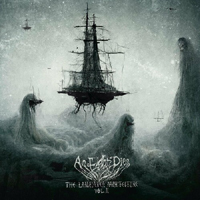 After a mysterious river phrase, the vocals rise in a rapid dance with the fier of musical passages, then pacifying their impatience with pensive reflections and developing the musical diversity of the Falling Apart composition with violin tunes and varying the vocal part with a variety of stylistic shades combining screaming, clean and growling vocals.
The tale of a wise old man with a painful cough in the background continues the As Light Dies - The Laniakea Architecture album with the Celephaïs leisurely story with a violin cry in the background, acting as an introduction to the twilight mystery of the La ascensión composition, weaving a charming lace of artistic doubts and ghostly musical responses and shades. Musical variations envelop the vocal narrative with an enchanting interweaving of sparkling melody and enchanting musical grandeur.
The symphonic charm of the Épocas venideras instrumental composition acts as an introduction to the further development of artistic melody, complemented by the influence of classical music and echoes of medieval minstrel and Tardov ballads in the sound of The Green composition.
Once again, the acoustic melodies of the Esus Agápē druid fairy tale weave the lace of the introduction of the From The Scratch composition, complementing epic motifs with folkloric shades with vocal diversity, drawing echoes of forgotten fairy tales into the sparkling expanses.
Slowly marching in the twilight atmosphere of ghostly echoes and soaring mysteries, the Unveiling The Final Curtain vocals story precedes the To Finish final composition of the album, beginning vocal with the enchanting tunes of a singing lady, then weaving the mesmerizing lace of a twilight musical fairy tale with vocal variations and musical charm.