February 18, 2022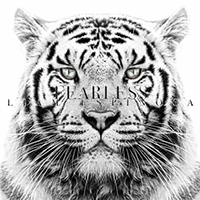 Pulsating musical pulses anticipate intriguing vocal reflections, anticipating dance passages of the Afraid main motif, pulsing with rhythmic musical passages, raising the Liam Espinosa - Fearless (Single) release banners of hope that mark the title of the It's Alright composition.
The Say Goodbye song immediately voices its title, bringing doubt and uncertainty in the romantic sound of the verse with vocal reflections, but raising the banner of hope and expectation in the chorus, these motifs are then brought to the forefront of the Lonely Star musical image, alternating dreamy vocal melodies with an insistent and demanding recitative.
After an intriguing introduction, the vocal part of the You song drags you into a circle of dance motifs, topped with pulsations of lofty keyboarda passages. The Miss You song brings a blues touch to the sound of the album, foreshadowing the sad peacefulness in the sound of the I'm Not The Only One final album's ballad.