April 16, 2021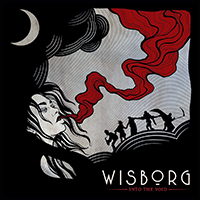 The mysterious mystery of mystical musical motifs begins the Wisborg - Into the Void album with an unclear omissions forgotten prophecies, pacifying the swiftness of musical impatience by the I Believe In Nothing vocal reflections. Electronic ripples supplemented by melodium of guitar solo and vocal thoughtfulness are combined into the sound of the Fall from Grace mysterious composition. Vocal inspiration assumes its banners over the Perfume & Cigarettes overall picture of the musical image.
Several transformation of the stylistry of sounding the L'Amour Fait Mal (ft. Dani Divine) complements the musical composition of the participation of vocal trains of phrases invited singing lady. The Vampyre introduces the trends of musical impatience, appealing to a more liberated vocal story and bring the shades of peculiar melodism. This composition reveals the subsequent dilogy, which is completed be the Vampyre, Pt. II composition, which is preceded by the An Erotic Funeral musical story of twilight sadness, in which there are unknown presenters and twilight melodism.
The pulsating heartbeat of the Platonically Arousing musical organism is woven with sensual reflections of the vocal party. The Oblivion (ft. Jorgen Munkeby) final track start with keyboard symphony, then complementing the musical intonation by the influence of the parties of the invited artist.