July 23, 2022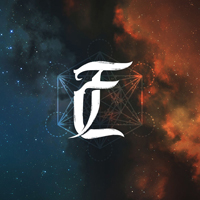 The sparkling inspiration of the introduction ends with the unity of music and vocals in the joint perseverance of The Last Organic Being musical procession, which begins the persistent step of the Fallen Captive - Fallen Captive self-titled album, bringing bright echoes of romantic experiences in the broken rhythm of the Famous composition, in the sound of which the vocals accentuate the rhythmic step. The Weightless song crowns the musical image with notes of a restless ballad with explosions of vocals indignation at the thoughts of a keyboards symphony.
Guitar riffs begin the rhythmic and hard step of The Northern Star harsh march, followed by the lyrical inspiration of The Flooded Divide composition with the unity of many genres and the influence of futuristic musical solutions and musical styles, continuing such unity after the epic introduction of the Coming Home musical saga.
Putting the vocal part to the forefront of the musical image, the Force-Fed composition takes the listener to the expanses of vocals reflections, maintaining vocals significance in the recitative narrative of the Dead Butterflies musical memories, accentuating the sound of the vocals recitative in the sound of the Blinding Lights composition and captivating the listener with the dreamy sound of the Blinding Lights final ballad.